Biography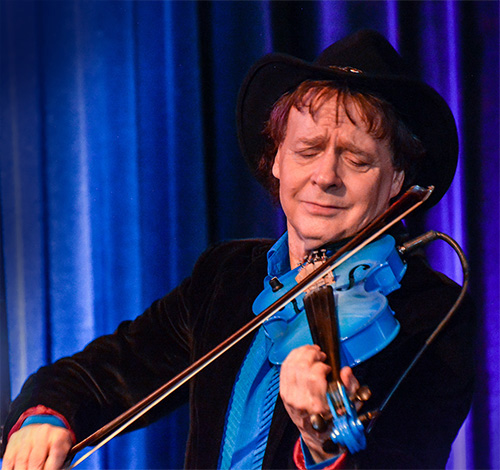 David began his classical violin studies at age seven.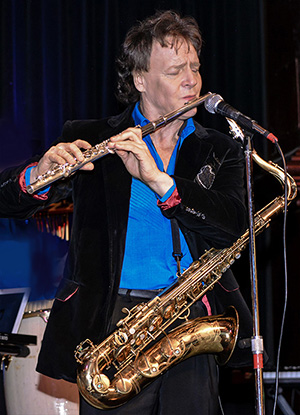 David Van Such has combined his saxophone, electric violin, and flute to create a unique style and variety of music that tantalizes the senses.
D
avid Van Such was born and raised in Youngstown, Ohio. He began his classical violin studies at the age of seven. By age ten he found himself gravitating towards the diverse rhythms of R&B, jazz, and rock. His brother, himself a saxophonist, gave David a horn and introduced him to the music of legendary soul men of the time, Jr. Walker, King Curtis, and Cannonball Adderly. As time went by he added the clarinet, flute and keyboards to his list of accomplished instruments. After graduating from Ohio University David relocated to Los Angeles, California to pursue musical ambitions.
He began playing at many of the popular local clubs and became a local fixture before proving invaluable as a featured sideman. During this time David was also employed by Disneyland as a staff musician for five years. Throughout his career his musical travels include playing with such names as Shalimar, Howard Hewitt, Jennifer Holliday, Sam Moore (formerly of Sam & Dave), Mel Carter, Cindy Birdsong of the Supremes, legendary drummer Alphouse Mouson, singer Slim Man, and he was the featured soloist on the largest selling video of all time, Richard Simmons "Sweatin' To The Oldies."

In the early 1990's David joined the long established lounge band "Entertainment Committee" followed by well-known Ghalib Ghallab Band before venturing out with his own successful band in Austin, Texas. 2002 brought David back to Las Vegas to play with the respected lounge group Sidro's Armada where they played at the Stardust, Regent, and other local hotels.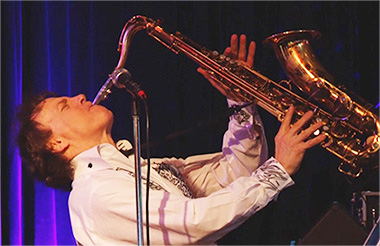 David's love of smooth jazz once again caused him to establish his own band. Over the years he has written many songs in the smooth jazz genre and recorded a 17 tune CD. His current 5 piece band includes the best of the best musical talent. Besides himself there is a drummer, guitarist, bass guitarist, and keyboardist. They play many of David's own original compositions as well as those of famous smooth jazz artists including Grover Washington Jr., Dave Koz, Kenny G, Peter White, Craig Chaquico, and Richard Elliott.


The David Van Such Band has been featured at many of the Las Vegas Hotels, clubs, and restaurants including Brendan's Pub at the Orleans, Barbary Coast, Anthem Country Club, Oasis Jazz Club, Stardust poolside, Wayne Newton Theatre at the Stardust, Gordon Beirsch, Big Dog's, Montelago Village at Lake Las Vegas, La Scena Lounge at The Venetian Hotel, The District at Green Valley Ranch, The Casbar Lounge at The Sahara, Club Aliante, The Suncoast Hotel, and 5 years at Tuscany Hotel. He was the only local band (among a two year April-October line-up of nationally known artists) to be featured at Whiskey Beach at the elite Green Valley Ranch Hotel & Casino. The band also performs for special events, parties, weddings, etc all with well deserved rave reviews.
David Van Such has combined his saxophone, electric violin, and flute to create a unique style and variety of music that tantalizes the senses. David's sounds are irresistibly easy to listen to because of the blend of smooth and seductive jazz and definite R& B influences. The instrumental voice of David blends a raw sensuality with a rare soulfulness, raising the saxophone to musical and emotional heights that few can achieve.